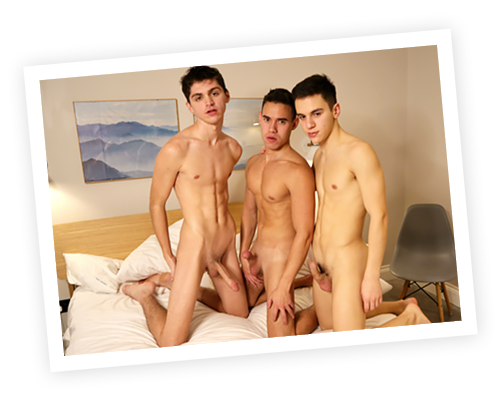 Welcome to Ben's Boys
Hey Guys, welcome to Ben's Boys! I'm Ben, and you may know me from my OnlyFans site or my cam shows. I'm the 2020 Xbiz cam award winner, and my OF page has been wildly popular. The concept of what I do is pretty simple. I invite friends over for movies, hanging out, and of course, playing around together. Inevitably this leads to fucking and frolicking, which I film.
I'm a big-time exhibitionist and get off by knowing that you guys enjoy my videos. This site means everything to me, so you're going to get multiple updates every week. I want to make sure you are always satisfied and that you keep cumming back to see my latest escapades. So welcome to Ben's Boys. I'll see you inside!